Cambodia's business sector is seen as the main engine that drives the economy forward that will propel the nation into a developed status.
To achieve this, the Kingdom needs highly specialised accountants, experts in finance and auditing to ensure that the business community complies with international standards and regulations.
To meet this critical demand for accounting professionals, CamEd Business School (CamEd) has been offering courses that lead to the ACCA as well the CAT or Certified Accountant Technician qualification in Cambodia.
CamEd, that started operations in 2000, is the leading institute of higher education in the fields of accounting and finance in Cambodia.
The ACCA represents the global accounting education standards set by the International Federation of Accountants (IFAC), and is one of the most valued professional qualifications for finance managers, accountants, and auditors.
The ACCA and CAT courses at CamEd are international programmes that focus on Accounting, Finance and Auditing and are in high demand in the banking and tax sectors, auditing firms and accounting firms.
Graduates in ACCA and CAT will be well-versed with the international Accounting and Auditing standards, IFRs and IFRs for SME that will ensure high standards in business operations.
These professionals will ensure that businesses comply with international standards and allow them to compete with the other countries in terms of accounting and auditing standards.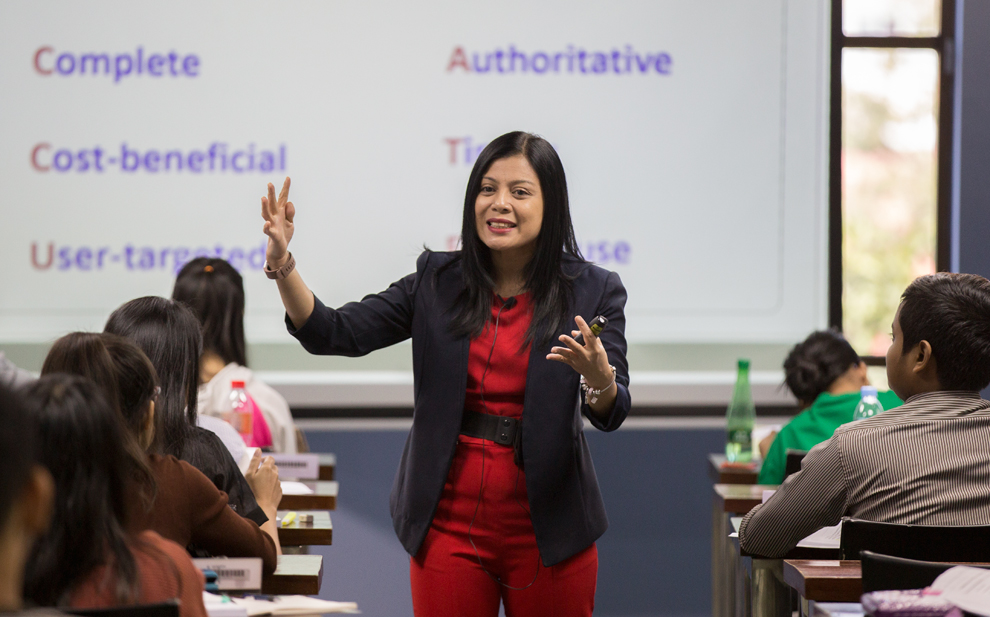 Because of the level of professionalism that ACCA and CAT graduates have, business owners will be able to make rational investment decisions.
By obtaining the ACCA and CAT qualifications, graduates will acquire the following:
• They will learn both professional skills and receive experience related to accounting, finance and auditing. They will be familiar with the International Accounting and Auditing Standards, International financial reporting standards (IFRS).
• They will be able to work abroad as their knowledge and certificates are recognized worldwide. They will be able to build relationships with influential organizations, including local and multinational companies, accounting bodies, educational institutions, governments and entities such as the United Nations and the World Bank.
• They will not only gain specialist knowledge in finance and accounting, but also acquire valuable skills in organisational management and strategy.
• They will have advanced level knowledge in a variety of subjects such as Management Decision Making, Financial Reporting and Financial and Business Strategies.
The average ACCA graduate can expect a starting salary ranging between $18,000 to $24,000 per annum.
CamEd helps students to acquire the technical and management skills needed to become a qualified accountant and has professors and lecturers who are subject matter experts. Each course will consist of three hours study per week for six months.
Asa globally recognised qualification, the ACCA/CAT graduates can help Cambodia's financial and business sectors by ensuring businesses and other oragnisations comply with the international Accounting and Auditing standards, IFRs and IFRs for SME.
Apart from working as accountants, ACCA/CAT graduates can work as auditors, financial analysts, business consultants, chief financial officers, chief executive officers, tax consultant and other similar jobs.
The job scope for ACCA and CAT graduates is very wide as Cambodia's economy develops and expands, the demand for such professionals will only increase.