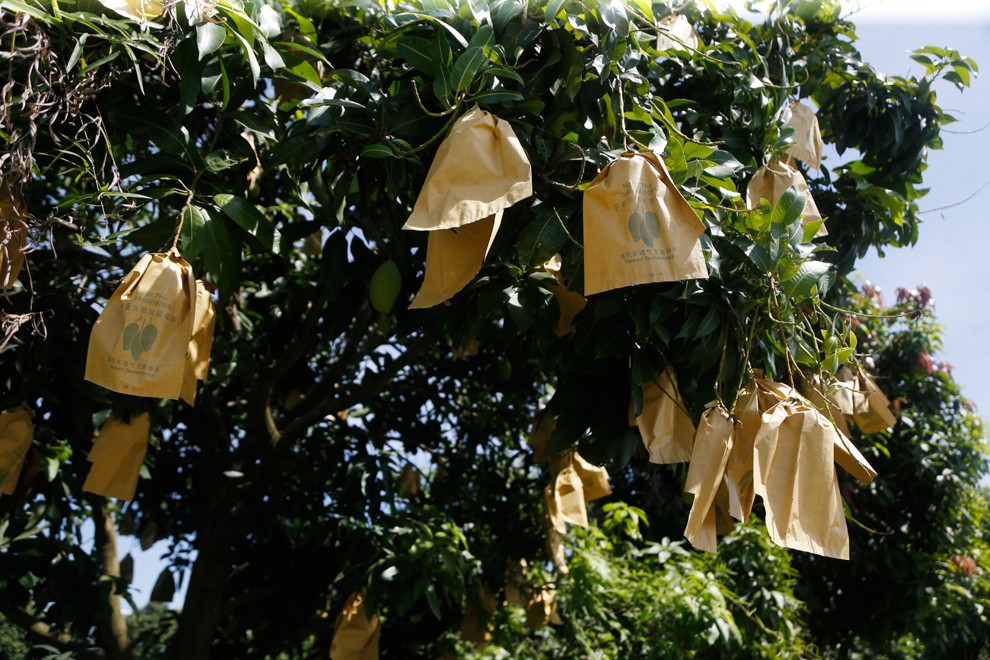 Fresh Cambodian mango exports to China – both direct and overland via Vietnam – have been slammed by a double whammy of fierce price competition with nearby countries and the re-imposition of Covid-19 restrictions in the East Asian nation amid a reported resurgence in coronavirus infections, private companies have reported.
Tropicam Fruit and Vegetable Co Ltd CEO Hun Lak told The Post on March 22 that fresh mango exports were "in trouble" as China's latest streak of lockdowns cause the fruit, from Cambodia and elsewhere, to get stuck at various ports of entry, while simultaneously triggering a sharp fall in prices.
Closures along the Sino-Vietnamese land border have driven down shipments of fresh Cambodian mangoes to Vietnam, while the shutdown of Chinese markets and suspension of port operations there have precipitated a decline in orders of the fruit, he said.
"Another challenge is that it is the season for Cambodia's neighbours to harvest mangoes, leading to a lot of price competition. But I believe that this issue will only arise in the short-term.
"At any rate, we need to improve our mango processing and do whatever it takes to meet high standards when setting up plants with sanitation, packaging and hot water treatment [HWT] facilities to kill fly eggs," Lak said.
He also called for the establishment of a medium- to long-term mechanism for the processing of dried mango or mango syrup.
Similarly, Lak pointed out that the rising prices of agricultural inputs also present a challenge for fresh mango exports. Still, he asserted that fresh mango exports to China are still viable, albeit in small quantities.
And the predicament is not restricted to Cambodia alone, Vietnamese businesses too are bearing the brunt of these overlapping issues, he emphasised.
Angkor Green is facing similar pressures, with Vann Rithy, executive director of the company's export department, affirming that his firm in October gave up on exports to China – exclusively carried overland via Vietnam – and now ships solely to Thailand and Vietnam.
He pinned the decision on the Covid-driven border closures with China, and ruled out the possibility of direct shipments to Chinese shores, citing "many difficulties in transportation".
"For direct export to China, we'd face a litany of hurdles, including a shortage of containers, and difficulty booking – and the Covid-19 problem in China has not eased up even a little bit.
"The mangoes that have been exported, in smaller quantities, and held up until being sold ended up rotting. Earlier this year, our sales were down 70 per cent from last year," Rithy said.
Meanwhile, Ngin Chhay, head of the ministry's General Directorate of Agriculture, on March 22 attended a discussion with the private sector on challenges and opportunities in crop production and export chains, which mentioned the current situation of fresh mango exports, and placed particular focus on issues related to agricultural inputs.
Noting that Cambodia has an overlapping harvest season with nearby countries that could adversely affect the price of fresh mangoes, Chhay called for farmers and private businesses to advocate for greater off-season mango production that meets recognised standards.
"The agriculture ministry has partnered with local companies to do what is needed to bring in investors to plough more money into processing and cleaning facilities, to meet demand during the mango harvest," he said.
The agriculture ministry reported that Cambodia exported 265,229.76 tonnes of mangoes and mango products last year. Fresh mangoes accounted for 242,483.76 tonnes or 91.42 per cent, marking a 148.38 per cent increase over 2020, the report indicated.
Vietnam was the top buyer of fresh Cambodian mangoes last year at 199,077.38 tonnes, followed by Thailand (38,419.28 tonnes), China (4,771 tonnes) and South Korea (149.11 tonnes).