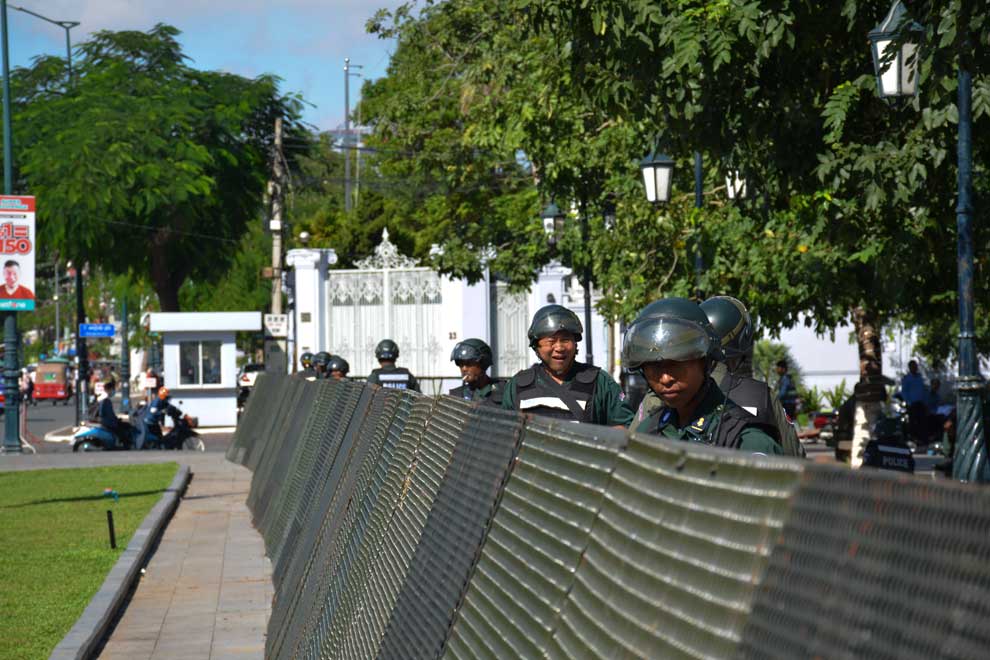 Despite the widely condemned pre-election dissolution of the Cambodia National Rescue Party, the country's only major opposition party, by the Supreme Court earlier this month, the heightened risk of political instability is expected to have limited short-term economic spill-over effects, according to an assessment from the risk advisory firm Access Asia Consulting Co Ltd.
The Hong Kong-based firm predicted that while the ruling party will continue to hammer the nails into the coffin of Cambodia's democracy through a further crackdown on independent media outlets and attacks against members of the now-disbanded Cambodia National Rescue Party (CNRP), it doubted that the threat of Western sanctions will materialise or that investment will dry up.
"The threat of sanctions by Western countries will likely not be heeded, while the possibility of the EU [European Union] suspending Cambodia's inclusion in its Everything But Arms [EBA] initiative would be a gradual and enduring process," the firm said in its report. "Yet, Access Asia cautions that the political situation in Cambodia is fluid and events are changing daily."
It added that while a further intensification of the crackdown on members of the now defunct Cambodia National Rescue Party "could trigger a backlash" through anti-government protests, these could easily be quelled by the CPP's firm grip over the police and military.
"Access Asia believes the move [to dissolve the CNRP] will not have any significant immediate impacts on foreign investment in Cambodia, which is overwhelmingly from other Asian nations, while a 2018 election victory for the CPP is widely regarded by many in the business community as the best-case scenario for stability and business continuity in 2018 and beyond," the report reads.
It also noted that a 2018 victory for the ruling party was long desired by local businesses – especially for those that have close ties to the government and rely on the prevailing patronage system.
Nelson Rand, co-founder and director of research and investigations of Access Asia, and lead writer of the report, explained that the firm's outlook was backed by interviews over the past few weeks with key "informants" from the now-disbanded CNRP, the CPP, regional security experts, diplomats, academics and executives.
He added that despite Cambodia now effectively being a one-party state – with the results of next year's elections likely to be called into question by the international community – reputational risks for businesses remain low.
"At this point in time, I don't see any significant reputational repercussions as a result of Cambodia's deteriorating political environment for western businesses operating in the country," he said.
While this could change if the political situation becomes more volatile, he said, it is not unprecedented for Western companies to overlook democratic turmoil in the region.
"Look at neighbouring Thailand," he said. "Several cycles of political turmoil and a complete shut-down of democracy have had virtually zero reputational implications for Western companies active [in Thailand]."
Arnaud Darc, chairman of EuroCham, said yesterday that he agreed with the report's assessment that there would be few negative short-term economic impacts, and further clarified that recent manoeuvrings by the CPP have eased the concerns that businesses had over potential instability for the upcoming election.
"[Business] people are more confident. They say this environment looks stable, they want to talk now," he said. "I have heard this, very recently, from companies in the region looking to invest in Cambodia."
He added that stability was paramount for attracting future investment and ensuring that everything remained business as usual.
"Investors will come to Cambodia only because it's stable. Do I want stability before anything else?" he asked. "Yes, I do."
When asked if there were concerns that government institutions could use their leverage to silence and target particular businesses or industries through threats, he was adamantly dismissive of the concept.
"If your business is compliant, then you have no issues," he said. "People are free to talk, because I've seen people talk freely here in my 20 years in Cambodia."
Anthony Galliano, CEO of Cambodian Investment Management, said that while the report represented the "standard perspective" of the business community, the Cambodian government has been emboldened by America's hands-off approach and a growing dependence on China.
"The political shift in Cambodia is partially a result of a perfect storm: a growing disinterest in global affairs by the US, China's strategy to significantly influence governments in the region through financial and political means, and the diminishing leverage and weight of the media globally," he said in an email. "I see very little impact for Cambodia's economy in the short-term or long-term, unless there is a reversal of these three trends."
He said he didn't believe it was in Cambodia's interest to allow its political situation to further deteriorate, adding that the government was aware of that fact.
Sophal Ear, associate professor of diplomacy and world affairs at Occidental College in Los Angeles, agreed that immediate short-term economic losses were unlikely, though he urged businesses to reassess their financial commitments to the Kingdom.
"While the short-term limited-impact argument is defensible, long-term, you can't convince anyone there will be no price to pay," he said. "[Businesses] should be re-examining their social responsibility to Cambodia. How are they contributing to making things better or worse?"
Phil Robertson, deputy director of Human Rights Watch, denounced the report's findings and said that Hun Sen's liquidation of the opposition, attacks on civil society and populist policy decisions to win over garment workers were already making foreign investors "queasy".
"Analysts clearly underestimate the sense of panic that would be prompted among garment factory owners if there is any sort of EBA-related labour or rights related investigation of Cambodia's record," he said.
"In the wider world of sourcing garments, Cambodia is nothing special and investors and factory owners know this – which is why it will not take much to unsettle them."
Contact PhnomPenh Post for full article
Post Media Co Ltd
The Elements Condominium, Level 7
Hun Sen Boulevard
Phum Tuol Roka III
Sangkat Chak Angre Krom, Khan Meanchey


12353

Phnom Penh




Cambodia



Tel: +855(0) 23 888 161 / 162
Fax: +855(0) 23 214 318