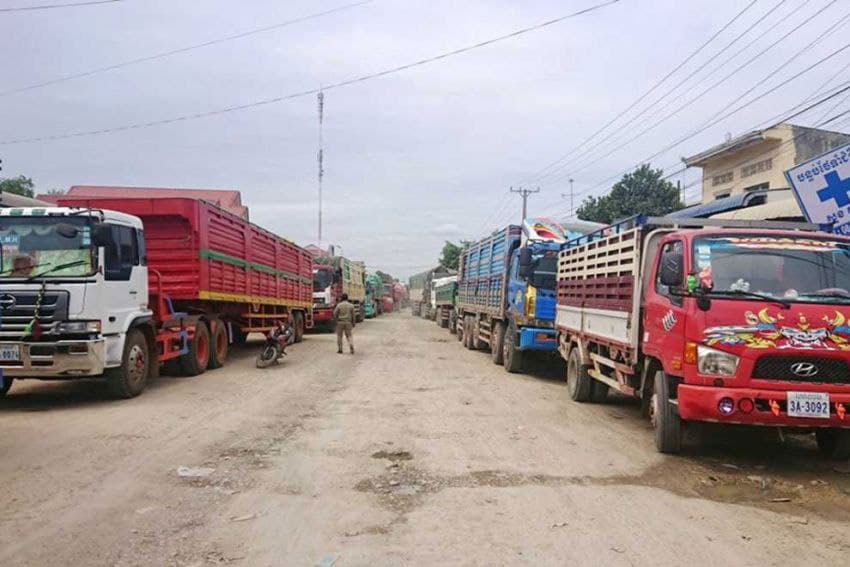 The Covid-19 crisis has interrupted the process of economic liberalisation in Cambodia, as the transport and logistics sector reels from the sweeping effects of the ever-deepening pandemic, which slowed global trade to a crawl last year even though the Kingdom's exports managed to stay in positive territory.
Ministry of Commerce secretary of state Cham Nimol made the remark at the opening of a training course on the basics of logistics and supply chain management on July 13 via video link.
She noted that Covid-related border closures, travel restrictions and other trade rules had hampered the economic liberalisation process, and that 38 World Trade Organisation (WTO) member states notified 106 Technical Barriers to Trade (TBT) and 65 sanitation and phytosanitary (SPS) measures to the UN agency last year.
"These measures adversely affect the transportation of goods by sea, land and air, slowing down the global supply chain, an ordeal that had a hand in causing the global merchandise trade in 2020 to decline by 5.3 per cent," Nimol said.
Cambodia Logistics Association (CLA) president Sin Chanthy, who attended the training course, stressed the vital role that the transport and logistics sector plays in the supply chain.
He told The Post: "Without transport and logistics, there is no trade. If trade grows, transport and logistics must increase simultaneously, because this is the flow of goods or raw materials from producers to consumers."
Nimol said logistics and supply chain management is a consequential part of ensuring that goods flow in a free and timely manner, and promoting more vibrant trade interactions, bearing in mind that transportation and travel expenses are part of trade costs, of which agricultural and industrial goods account for 15 and 31 per cent, respectively.
"This shows that the field of logistics and supply chain management has a huge impact on competitiveness and participation in the global value chain," she said.
Despite Covid-19, she said, Cambodia has been able to maintain production levels and boost exports through a series of sweeping government measures drawn up with insight gained at public-private sector forums.
And by strengthening cooperation within the ASEAN framework with member states and other partners, the Kingdom has managed to keep international trade flows, business and production going, she said.
"The roll-out of this effective steady stream of measures has resulted in a 16.7 per cent increase in exports from Cambodia in 2020," Nimol said, pointing out that the Kingdom has not imposed any bans or restrictions on shipments abroad.
The ongoing global Covid-19 crisis failed to drive Cambodian exports into negative territory last year. Bucking the falling trend, the Kingdom's overseas sales reached $17.21537 billion, up by 16.72 per cent from $14.74874 billion in 2019, according to data from the ministry.