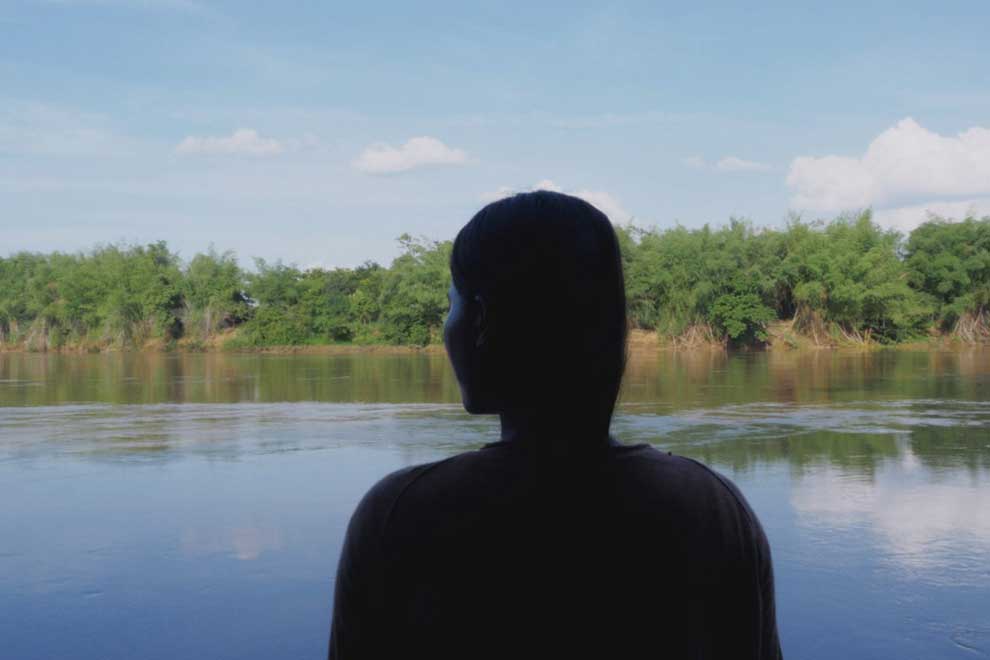 After living near and learning about indigenous communities in northern Cambodia, filmmaker Ly Polen became so enamoured and inspired by them that he wrote a film script describing their struggle.
In May, his latest film script, entitled Further and Further Away, won a Southeast Asian Short Film Grant worth about $5,000 at the Singapore International Film Festival.
Every year, the grant programme selects the two short film scripts with the most compelling stories. Father's Farther from Vietnam was also chosen this year. Film projects from Thailand, the Philippines, Malaysia, Indonesia and Singapore were considered.
Further and Further Away is about a young indigenous couple preparing to seek better fortunes in the city after their rural home is chosen as the site for a development project.
Polen started writing the story in 2017 after living near an indigenous community in northern Cambodia.
"I can say that it was nature that inspired me to write this story. I have seen our young generation drift further and further away from nature.
"Our society is becoming more materialistic. There is nothing wrong about materialism, but at a certain point, we have to know the limit of our needs and take responsibility in preserving nature. Without nature, the entire Earth can't survive, Polen says.
The film, which will be shot in the Bunong language and last about 30 minutes, is scheduled to start production this year.
Polen admitted that this kind of film can earn him recognition but not wealth. But the medical student-turned-filmmaker chooses to follow his dream and passion for bringing people's real-life stories to the screen.
"In 2012, I quit my medical schooling and ventured into a journey of filmmaking through self-teaching. I am now an independent filmmaker.
"Since the beginning when I started making films, I started watching more independent films, especially European ones. I explored new places and listened to people's real life stories. I learned a lot from watching films and observing people," he says.
During the past eight years, Polen has made about seven short films and several short documentaries. They have won awards at international film festivals and in Cambodia.
But the filmmaker is facing a shortage of funds. Unlike commercial filmmakers, independent filmmakers find it harder to generate money.
In 2015, his film Colourful Knots won first place at Tropfest SEA in Malaysia. In 2017, Red Ink took home the first prize at the Cambodian National Short Film Festival.
Colourful Knots was shared widely on social media after it won the award.
It's about the last meaningful moments of a little girl who has cancer. She encounters a pure and beautiful friendship with two kids who sell jasmines on the streets.
The film is meant to reveal the real meaning of life. Even though a person may die tomorrow, today we can still make our lives memorable.
His second film, IVA, tells the story of a little girl who saves her beloved dog in danger. Polen was still an amateur filmmaker when he shot it.
"I was not knowledgeable at all about filmmaking during that time. I made it out of passion. The film still makes me feel very nostalgic, to think back at that time of my innocence in filmmaking. But, I could feel that it was such a pure and exciting experience.
"Also, the film dealt with the story of animal abuse. And since I was little, I saw so many cases where people killed pets, such as dogs, to eat. It's a heartbreaking story, for me," Polen says.
He says independent films often deal with more sensitive topics than commercial films.
"I like to shoot independent films as I believe they bring audiences closer to the beauty of reality, especially when they expose social issues, he says.
"Independent films often highlight small issues and small voices we rarely hear in mainstream media platforms. And I believe that we, the people, should open our mind to listen to those voices to understand and see better the society that we live in."
Commercial films are also important for the local film industry, as they bring in money, he says.
Polen believes that in filmmaking as well as in society, there needs to be a balance between commercial and independent endeavours.
He plans on making his first feature film in two or three years. Polen says he is filled with peace and happiness as he continues his filmmaking journey, even though he's not making much money.
"My success is not about making a lot of money because I think that films are an art form which can change and inspire people. It's not just about making money. A powerful film can change someone's thoughts and behaviour and it can change society too," Polen says.
Through films, the self-taught filmmaker can tell Cambodian stories to the world.
"Cambodia lacked a film school during my time, but somehow I never regret not being able to go to film school. I believe that filmmaking is a form of art which mostly requires experience, creativity and observation.
"For me, being successful is about being content and happy by doing what we love. When we do what we love, we feel so satisfied, even when we have to face obstacles or challenges."