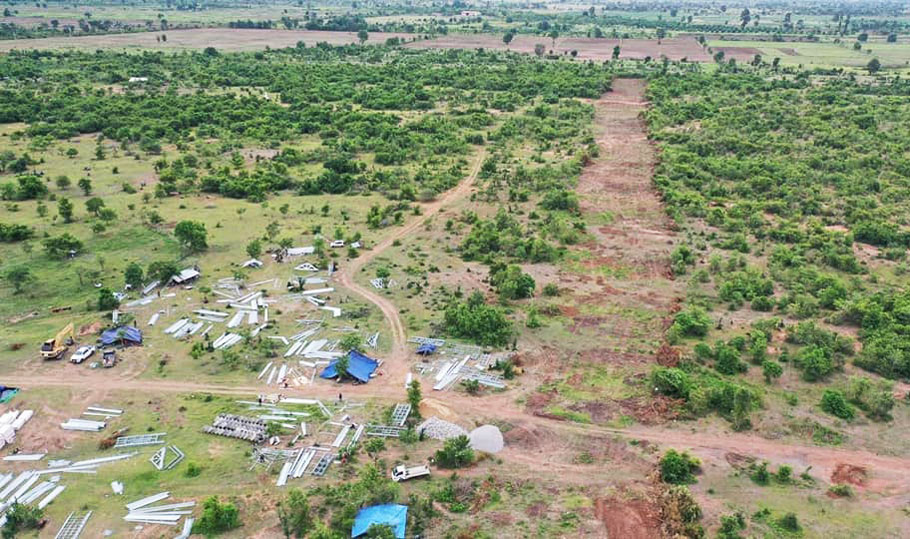 The government has provided 104ha of a social land concession (SLC) in Dounba commune's Kouk Roka village of Battambang province's Kors Kralor district for housing and farming to 104 veterans.
Kun Rathmony, deputy head to the support team for the Cambodian Veteran Association (CVA) secretary-general, told The Post on July 20 that he had surveyed the land decided it was suitable in collaboration with the Battambang provincial Department of Land Management, Urban Planning and Construction.
Rathmony said that 104 families were selected by lucky draw to receive 1ha of land with one house and a bathroom.
He said Kun Kim, Senior Minister in charge of Veterans and People with Disabilities and CVA secretary-general, had inaugurated the construction site, and construction was expected to cost around $4,500 per plot.
Construction will take approximately three months, and the veterans would take possession of their new homes immediately afterwards.
"The land is a state owned social land concession and the houses are being financed donated by Prime Minister Hun Sen, president of the CVA, through businessman Mam Vandy. The association's goal is to provide for specific Battambang veterans – those who are disabled, poor, landless or homeless," he said.
Provincial governor Sok Lou told The Post on July 20 that the government has been helping veterans in the province who are facing difficulties.
"Some veterans who are homeless were selected by the association. They will receive a house and land. Some veterans already have land and houses near to there," he said.
On June 30, Kim held a lucky draw to select the veterans who would receive new homes.
According to the CVA secretary-general, the concession provided to each veteran and their family will include one 5m x 7m house on 1ha of land.