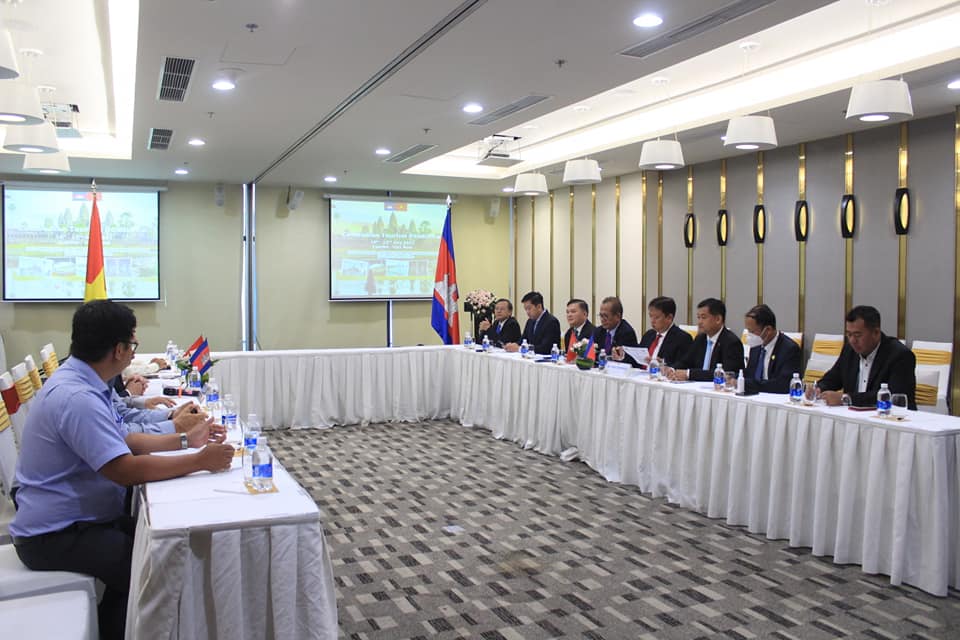 Vietnam's National Administration of Tourism (VNAT) agreed to continue cooperating with Cambodia to promote joint tourism between the two countries.
Ministry of Tourism undersecretary of state Thok Sokhom met with Ha Van Sieu, deputy chief of VNAT under Vietnam's Ministry of Culture, Sports and Tourism on July 20 at the tourism ministry.
The tourism ministry said in a statement on July 22 that Vietnam had expressed their readiness to participate in the Sea Festival, SEA Games and ASEAN Para Games in 2023, as well as the Asian Youth Games in 2029, all of which will be hosted by Cambodia.
Cambodia and Vietnam celebrate their 55th anniversary of diplomatic relations this year.
The officials at the meeting said that they will work together to promote tourism at the World Travel Market London, to be held from November 7-9 in the UK.
Ha Van Sieu also sought Cambodia's support for Vietnam joining the Cambodian Tourism Roadshow in Phnom Penh in October.
They also agreed to spread the word about the easing of travel restrictions in Cambodia and Vietnam related to Covid-19 measures to make visitors feel more at ease. Among the loosened measures is the removal of quarantines for unvaccinated passengers who are now only required to take a rapid test.
For Cambodia, fully vaccinated travellers just show their vaccination cards and then they can travel wherever they'd like in the country.
They also discussed the operation of a self-driving tour from the borders of each neighboring country in an effort to increase the flow of tourism. Both countries are currently constructing hard and soft infrastructure in the southwestern region of Cambodia to connect Cambodia's provinces of Koh Kong, Preah Sihanouk, Kampot and Kep to Vietnam's Kien Giang province and Can Tho City, according to the ministry.
Both sides committed to promoting the cooperation on travel connections by air, land and waterways. They also agreed to ease travel through border crossings and permit longer visa stays for Cambodian people who go to Vietnam for medical treatment.
The ministry said Cambodia will attend the International Travel Expo (ITE HCMC) 2022 in Ho Chi Minh City from September 6-11. A 'Cambodia Night' is planned for the expo and will be hosted at the REX Hotel on September 8.
The Kingdom's officials will also attend the Mekong Tourism Forum from October 11-14 in Vietnamese city of Hoi An, the ministry said.