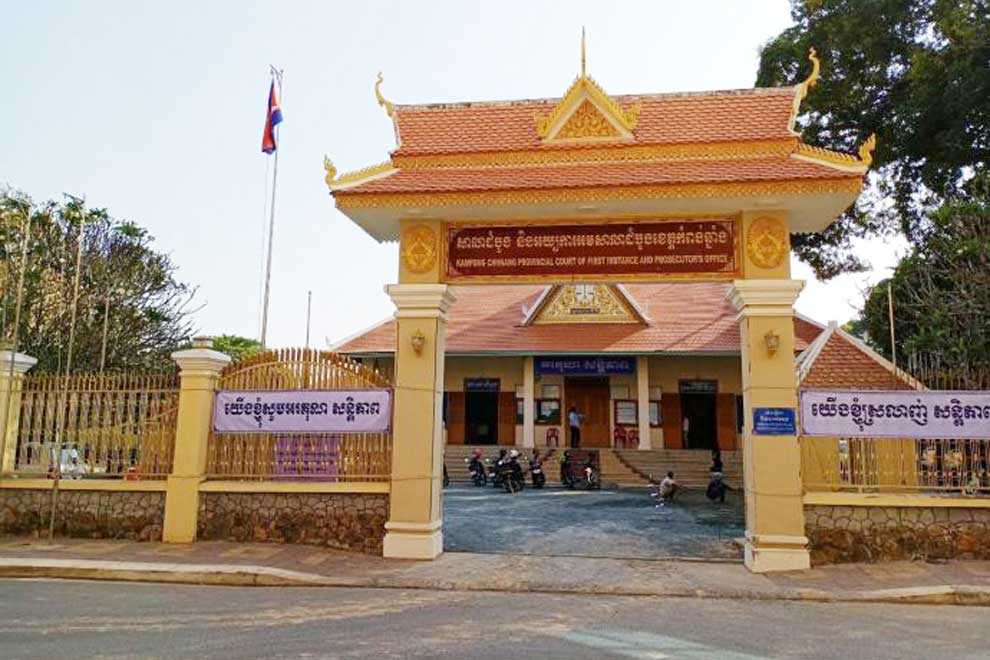 The Kampong Chhnang Provincial Court will summon officials from the provincial Department of Agriculture, Forestry and Fisheries, and Cholkiri district officials to clarify why three villagers were released on April 19 after they were arrested the same day for allegedly clearing flooded forest land in Peam Chhkork commune's Kbal Anlong village in the district.
Provincial court spokesperson Chhuon Sivin told The Post on Monday that the arrest was made by deputy prosecutor Long Sitha and district police forces.
He said after the three were interrogated, the prosecutor believed it to be a fisheries offence and handed them to fisheries officials to file a legal case before they were sent to court.
"It is not known why the fisheries officials released the three without going through the prosecutor. Afterwards, the prosecutor summoned the fisheries officials to clarify the case," Sivin said.
The officials, Sivin said, released the suspects, who are all from Cholkiri district, because the land they were accused of clearing belonged to them. He said the court is investigating the matter and will summon the officials to testify.
Department director Ngin Hun denied that his officials had released the three and maintained that they had only received documents concerning the case.
"No one has the right to release people. My officials only received a report. They did not receive the suspects or any evidence.
"The people and exhibits were at the police station. My officials did not release the people and I have reported that to the prosecutor," Hun said.
He said when his officials went to inspect the cleared land, it had already been ploughed.
"So when the land was ploughed, the case we examined shows that they were not guilty. We did not punish them because they had ploughed their land."
District police chief Khim Yong could not be reached for comment on Monday.