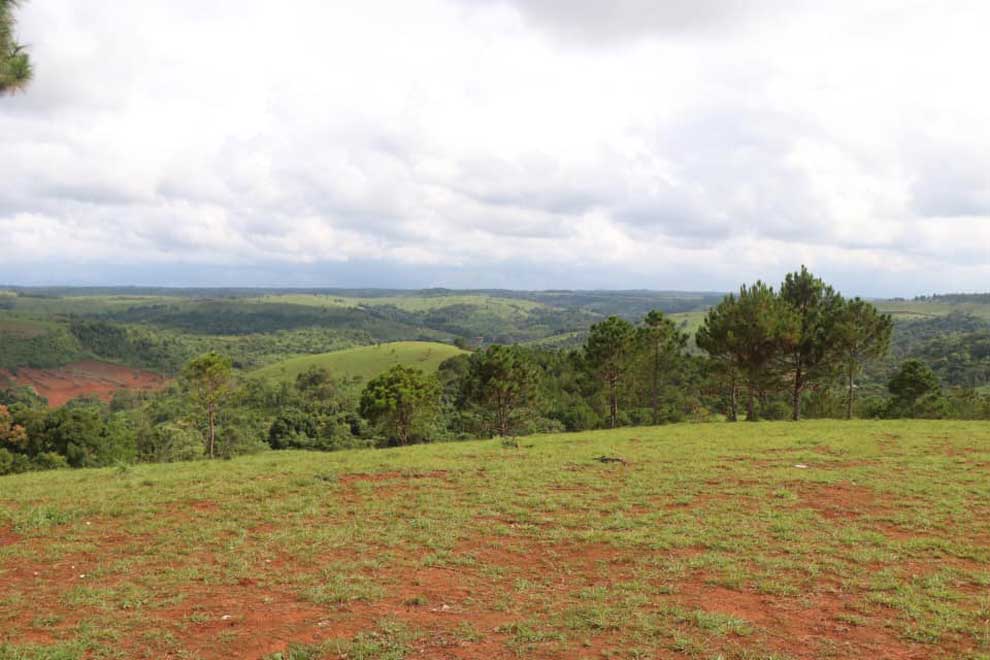 The roughly 40ha of land in Mondulkiri province's Sen Monorom town where the late King Father Norodom Sihanouk historically presided over the royal "Vegetation" ceremonies to plant pine trees will soon be transferred to state property and protected.
Provincial governor Svay Sam Eang said citizens will no longer be allowed to live on the land.
On Monday, Sam Eang and relevant officials inspected the pine plantation. The government said the provincial Department of Land Management, Urban Planning and Construction started measuring the land and taking a headcount of its residents.
He said encroachment of the land by residents prompted its transfer of ownership. "While we preserve this land, the next time we plant pine trees, it should attract tourists because the location typically has good weather.
"So, it is important that this place is protected. If it isn't, the public won't want to visit it," he said.
Department director Mao Chamroeun could not be reached for comment on Wednesday, while provincial administration spokesman Heak Sophan referred questions to the provincial Department of Agriculture, Forestry and Fisheries, which manages the plantation.
Provincial forestry administration director Um Van Sopheak said the land was estimated to be about 40ha and it will be transferred to state property this year.
"We are now measuring it to see how many pine trees remain and we are counting citizens," he said.
Mondulkiri forest activist Kroeung Tola said wealthy and powerful people had planted markers on the land for private ownership and each had occupation letters signed and recognised by the district, commune and village authorities.
"We don't know who encroached on the land, but relevant documents were signed by the district [authorities]. I think revoking the land will perhaps be difficult because an oknha's [business tycoon] house is near it," he said.