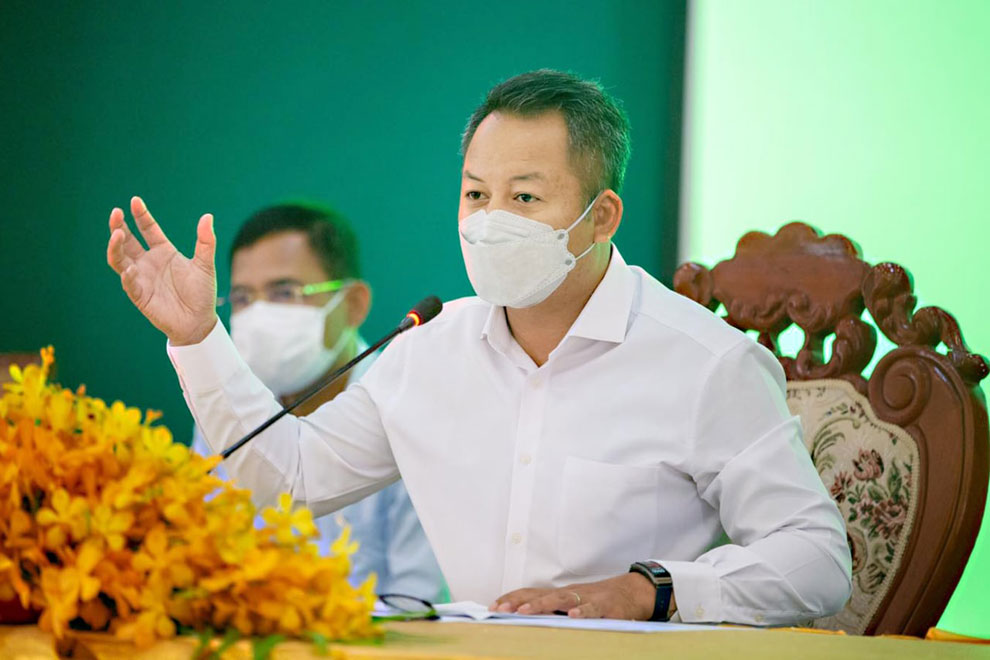 The Siem Reap Provincial Administration has set a 15-day ultimatum for residents and vendors along eight roads in Siem Reap town to clear the pavements and dismantle their structures and buildings, or face legal action.
The June 23 notice stated that the provincial administration will continue to develop road infrastructure in the town in accordance with its strategic plans for the development of roads to ensure quality, safety, beauty and comfort as well as to protect the environment and facilitate the flow of traffic for residents and tourists alike.
"People who own businesses, houses or other assets along the roads must cooperate by demolishing any structure that encroaches on the pavement and following the official measurements made by authorities within 15 days of the date of notice.
"In case of non-compliance, the provincial administration will take action in accordance with the legal procedures in force and we will not be responsible for any resulting damage or loss of property," the notice reads.
Kaob Ron, chief of Chreav commune, told The Post that the provincial administration had been involved in similar projects several times in other areas and that some people cooperated while others had not.
"We have already informed the citizens and the roads that the provincial administration plans to work on are all adjacent to registered land with hard titles but some people still take over the curbs in front of their properties for business purposes using kiosks or porches or stalls, and that affects public order and the beauty of the city," he said.
He added that anyone who is dissatisfied with the decision and wish to object can come to the commune hall to ask for more information, and in cases where the commune cannot resolve the problem, the case would be referred to the provincial administration. He noted, however, that no one had come forward or lodged any protests as of June 26.
According to Ron, the upgrade of these eight roads is a provincial project aimed at improving and enhancing the beauty of the town. This road infrastructure upgrade is separate from the 38-road project in Siem Reap town that the government recently completed.