Updated: 6:50pm, Friday 16 March 2018
Cambodia's Supreme Court on Friday rejected bail for two former Radio Free Asia journalists accused in November of espionage in a widely criticised press freedom case.
Yeang Sothearin, 35, and Oun Chhin, 49, were arrested on suspicion of filing stories to the US-funded news organisation, a month after RFA shuttered its in-country service during a broader clampdown on independent media. The charges against the pair have been widely condemned by international media organisations.
Naly Pilorge, of the rights group Licadho, criticised the court's rejection. "It's outrageous that the highest court in the country could not decide to release two men who can only be found to work in frontline journalism so they can rejoin their young children and grandchildren again," she said.
The two were charged with supplying a foreign state with information which undermines national defence. If convicted, they could face up to 15 years in prison. No trial date has been set.
In rejecting their bid for bail, the Supreme Court upheld the verdict of the lower Appeal Court that ruled in favour of their ongoing pre-trial detention.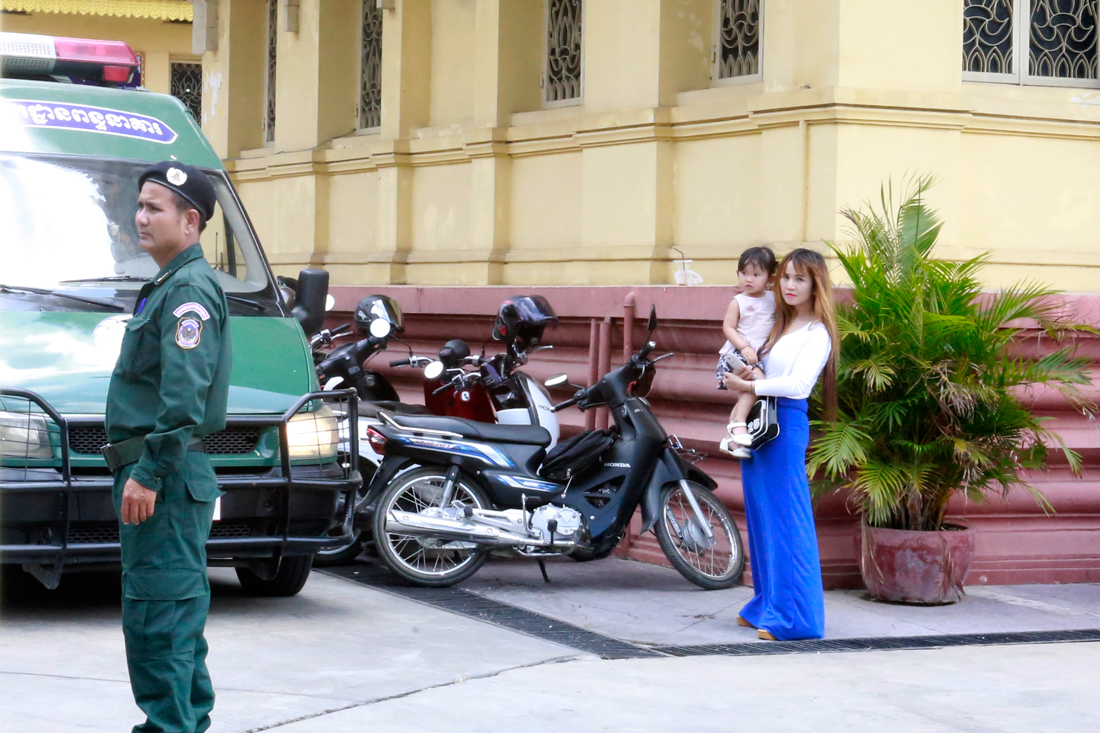 Judge Soeung Panhavuth, who read the verdict, said the judges deemed it necessary to keep the two in pre-trial detention.
"The Appeal Court did not release them on bail and put them under court supervision, for following reasons such as to prevent such a crime from happening again. The Supreme Court sees that it's also right," Judge Panhavuth said.
Sothearin, however, made a lengthy and impassioned plea for his release.
"The authorities took my two phones and they have my phone and email passwords. I already cooperated with authorities. It's clear that I am loyal and I have nothing to hide from you," he said. "After checking, they don't find any evidence."
He said his passport would be confiscated and he was not a flight risk.
Chhin echoed Sothearin's testimony and said that his rental room at a guesthouse is for his own business after his work for RFA was terminated.
"I planned to open the new studio in December, but I was arrested since November 14," he said. "They took my passport and my citizen card. How can I flee?"
Both described the Supreme Court decision as "unjust". "The arrest is an intimidation to other journalists working in Cambodia. It's a further restriction to freedom of press," Sothearin said.
His brother, Yeang Vina, 44, said he was left speechless by the Supreme Court decision.
He said Sothearin's wife and two children had faced hardships since his arrest, although a local NGO had provided her a few hundred dollars to help send her children to school.
"Now, his wife and kids are my burden. They live with me. His wife does not have any job to do, except looking after two children," he said. "I don't know how to earn more to further support her. We only appeal for help."
Sothearin was also questioned earlier this month in relation to possible pornography charges that could be leveled against Chhin after images were circulated by government mouthpiece Fresh News, purportedly depicting Chhin taking part in and filming a sex act. In stills seen by the Post, Chhin could not be conclusively identified as the man in question.
Observers have said the journalists, along with Australian filmmaker James Ricketson, have been charged under national security laws designed to silence critical media and the allegations are widely perceived to be politically motivated.