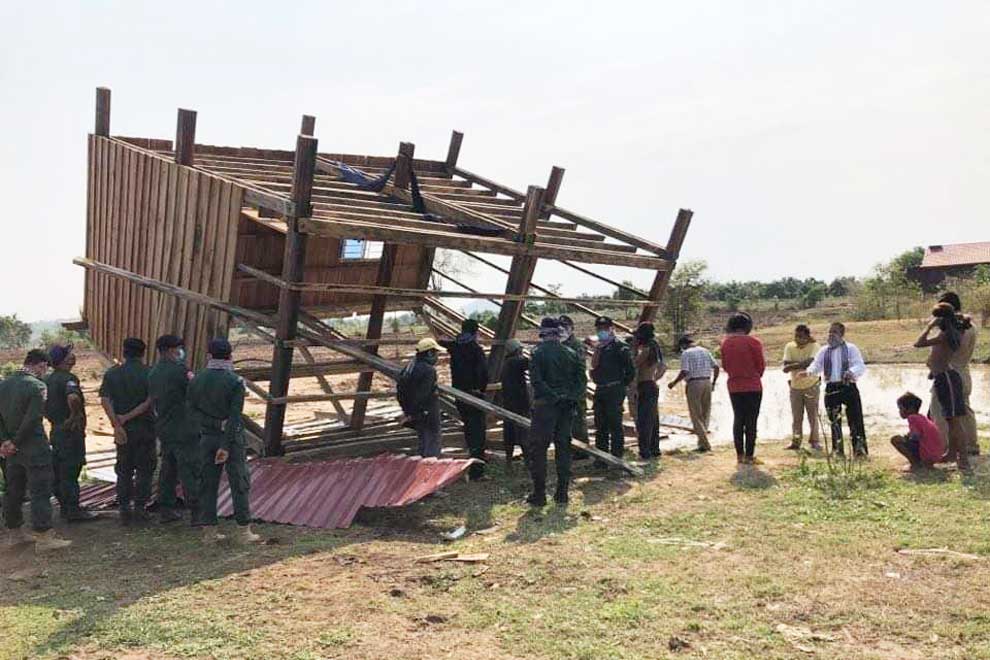 At least three people were injured and over 300 houses damaged in Pursat, Battambang, Preah Vihear and Oddar Meanchey provinces due to rain with strong winds on Wednesday.
In Pursat, Phnom Kravanh district governor So Sahong told The Post on Thursday that rain and strong winds caused injuries to three people and destroyed 46 houses in Samrong and Leach communes. Some houses' roofs and awnings were blown away and some collapsed.
"There was only drizzle on Wednesday but the wind blew strongly and caused the houses to collapse on three people, causing serious injuries and damages to 46 houses. Among them 16 suffered total damage," said Sahong.
National Committee for Disaster Management adviser Keo Vy said rain and strong wind were also recorded in Battambang, Oddar Meanchey and Preah Vihear on Wednesday evening.
"Even though nobody was injured in Battambang, the destruction of houses was greater than in Pursat," Vy said.
The rains and strong winds in Battambang destroyed 301 houses in Battambang town and four districts, namely Battambang, Sampov Loun, Rukhakkiri, Moung Russey and Kors Kralor districts.
Among the affected houses were some 100-year-old buildings that were built during the French era, he said.
The Battambang Provincial Administration said among the five town and districts affected on Wednesday, Moung Russey district suffered the most destruction with about 141 houses affected while Rukhakkiri had 36, Sampov Loun 31, Kors Kralor 12 and Battambang 30.
Preah Vihear provincial deputy governor Chek Heng told The Post on Thursday that rain and strong winds on Wednesday affected five houses and some state buildings' roofs were blown off, including those of the provincial court and the Department of Water Resources.
"Nobody was injured in the incident," she said.
Oddar Meanchey Provincial Administration spokesman Chea Piseth told The Post on Wednesday that rain with strong winds affected 27 houses in three districts, including Anlong Veng, Trapaing Prasat and Chongkal, but nobody was injured.