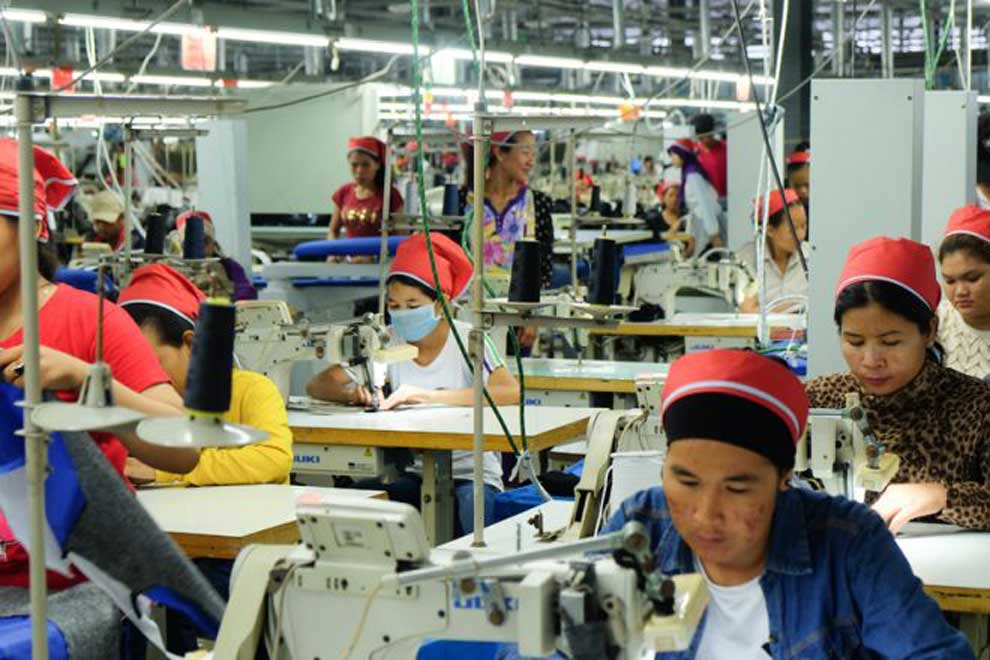 For Cambodia-US bilateral relations, if there's anything that can really stand out, that would be trade.
Bilateral trade has been one of the most robust. Only 20 years ago, it stood at $850 million. Last year alone, it reached $5.9 billion – a seven-fold increase. And, despite the current Covid-19 pandemic, exports are up 23 per cent this year. After the US granted duty free access to travel goods in 2016 under the Generalised System of Preferences (GSP) programme, travel goods exports from Cambodia increased from $50 million to nearly $1 billion last year, according to US embassador to Cambodia Patrick Murphy.
In terms of investment, it is fair to say the US' presence is not yet significant. Accumulation of US investment from 1994 to 2019 stood at $1.124 billion. And 12 investment projects worth $151 million were approved in the last five years.
Nevertheless, it is also observed that the intention and interest for the American companies to do more and to take deeper root in Cambodia is constantly high.
Last month, the US-ASEAN Business Council with several members from the Forbes 500 companies conducted dialogue with Prime Minister Hun Sen and several of his Cabinet members. The areas of interest are quite diverse from oil exploration, automobiles, energy infrastructure, healthcare, cybersecurity, financial service, digital economy, to foods and beverages.
Some of those companies have established firm presence in the kingdom for decades already. For instance, General Electric Company (GE) has been doing business in Cambodia for 13 years in electricity infrastructure and healthcare. In 2017, GE was awarded a contract to supply major equipment for the Cambodian Energy II Co, Ltd (CEL II) 135 MW Coal Fired Power Plant in Preah Sihanouk province's Stung Hav district.
This plant has helped reduce Cambodia's dependence on hydro generated electricity, using GE's Integrated Power Package which include boiler, steam turbines and air quality control systems. An MOU was also signed between GE and the Ministry of Mines and Energy to install a Continuous Emission Monitoring System (CEMS) to track and closely analyse local pollutant emission levels data in all power plants across the country, not just the plant that involves GE, according to the company's press release.
In healthcare sector, apart from business dealing through supply of medical equipment, especially in the fight against Covid-19, GE has also supported Cambodia through Safe Surgery 2020 programme with Cambodia being one of the first countries in Southeast Asia selected for implementation. The company has provided $12 million in funding to bring in modern medical equipment and develop an in-country biomedical engineering equipment technician training programme (BMET) to more than 40 hospitals in 25 provinces, said the press release.
For automobiles, Cambodia is quite unique in ASEAN as it can accept both the European and the US automotive products standards and technical regulations. American vehicles, namely Ford, has made an increased visibility on Cambodian roads.
The above activities conducted by major US companies indicated that their presence does not stop at profit-making and packing home all the returns.
Their conducts are visible and transparent. They hire local people, including managerial positions. Their strong engagement in social activities, technology transfer, vocational training, and social development of the host country is commendable.
Such gestures manifest their long-term commitment and inclination for responsible business sustainability.
For that reason, attracting American investors undoubtedly receives top leadership level attention and whole-of-government support from Cambodia.
The US embassy is also working hard in this regard. They were instrumental in opening market of travel goods to Cambodia back in 2016. And the relentless efforts to achieve more are quite visible and have been consistent for all American ambassadors.
Of course, both governments can have differences, which is normal. But it is the duty for both governments to serve the interest of the two peoples. Trade and investment serve the people, and it is the responsibility of all governments to put people first.
Sim Vireak is Strategic Adviser to the Asian Vision Institute (AVI)