Heineken will add more excitement to the 2019 UEFA Champions League final (UCL) this weekend. The Dutch beer company will host the screening event of the final match at trendy outlets in Phnom Penh and Siem Reap on June 1, as part of its marketing campaign.
Football fans in Cambodia can enjoy the big ticket event, the finals between Liverpool and Tottenham Hotspur, at the All Sports Bar and Cheer Bar in Phnom Penh and in Siem Reap, the Plus and Pub Street will be the venues.
The two English teams will contest for the coveted trophy at the Atletico Madrid Wanda Metropolitano Stadium (local time at 2am, June 2).
"Heineken has always been a global brand with rich history and a massive platform. For more than a century, we are standing for a lifestyle and celebration by build our recognition through major world event such as, the Formula 1, UEFA Champions League, UEFA Europa League, EDM (electronic dance music), and the iconic 007 (James Bond movie).
"The UCL live streaming aims to provide the football fans as well as Heineken beer consumer[s] to enjoy the experiences of this global platform," Sokmao Kao, brand executive of Heineken in Cambodia told The Post.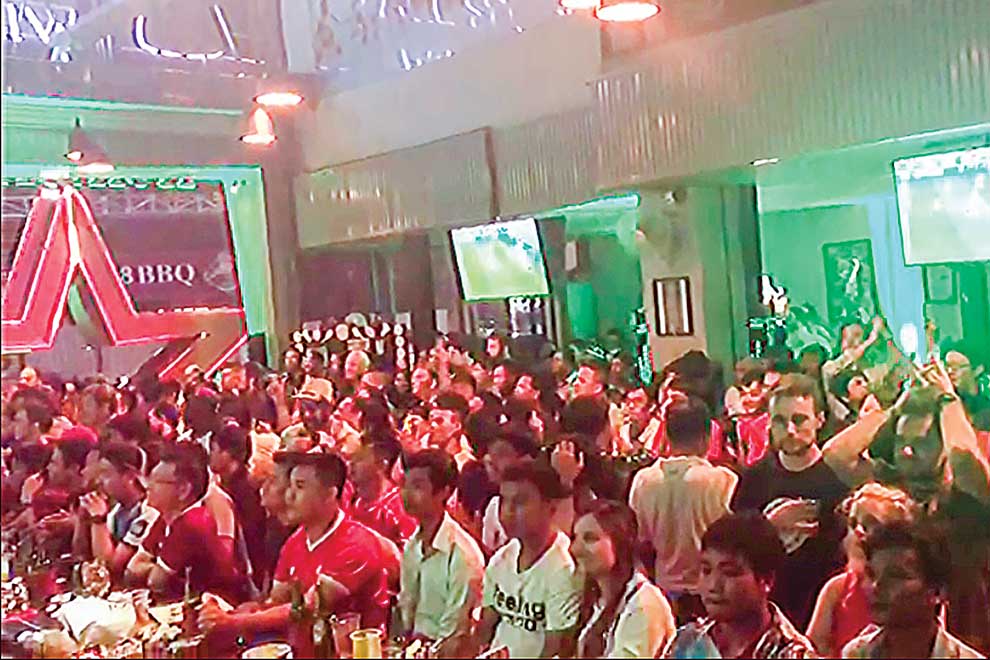 Following last year's full capacity screening event, Heineken decided to screen the final this year as well.
"The main objective of this screening is to bring the message, that Heineken brand is a global platform, dominating in all entertainment factor. We hope that we can bring those electrifying experience to Cambodia," said Sokmao.
Heineken has invited live bands, The Melody and Mustache Band and DJ's to entertain the fans throughout the night. The special event will start from 9pm on Saturday and expected to continue until 4am the next day.
In the capital, the All Sports Bar located along Street 172 is preparing a variety of events to entertain its customers as it did last year.
"It is going to be a big event for us. We are expecting about 350 people and we are lining up activities like live band and lucky draws for our customers. There are a total of 15 screens in our place and we have been hosting major sporting events from boxing to cricket," All Sports Bar manager Josephus Pinat told The Post.
Heineken will offer special prizes for lucky draw winners on the night. Those who purchase four bottles of Heineken pints, will get a coupon that entitles them to participate in a lucky draw during the event.
"Our choice to only do the live screening party in Phnom Penh and Siem Reap, was due to the popularity of the venue and also the outreaching level. At the same time, these are the two most go-to destinations for football fans for UCL in Cambodia," added Sokmao.